Paint with Thread

Use thread to add color and
texture to your of textile art

As a textile artist, I want to create interesting works of art. To me, basic quilting techniques always appeared flat. I wanted to see dimension, shading and texture in my nature-inspired art. I found the solution with thread painting, a technique that uses free-motion machine stitches to embroider on fabric. It is one of my favorite things to do. Now, I turn basic textile designs into works of art. I want to show you how you can do the same.

This course is designed for beginners, but offers plenty of material to help advance the skills of more experienced textile artists. The course is simplified to demonstrate the basic techniques.
Once you understand the basics, you can add more stitches and color changes to your designs to make amazing artwork. This comprehensive course includes up-close video tutorials demonstrating each process. It also offers bonus content to encourage experimenting. With this course, you'll understand Nanette's motto of "There are no rules! Just techniques to be used as needed."

What's holding you back?
Take your textile art to a new level of creativity
Enroll Today!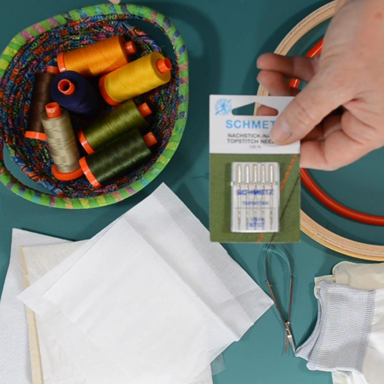 Learn the Basics
Learn the basics. This course not only provides instruction, but also includes options to creatively experiment with new ideas.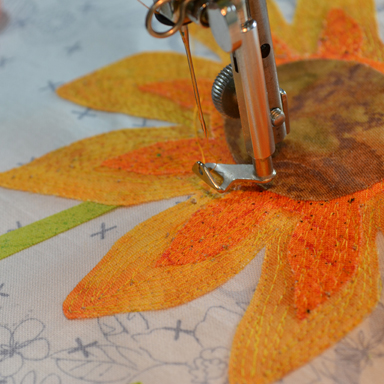 Master the Techniques
Master the techniques. This course is presented with step-by-step instruction allowing students to quickly gain confidence.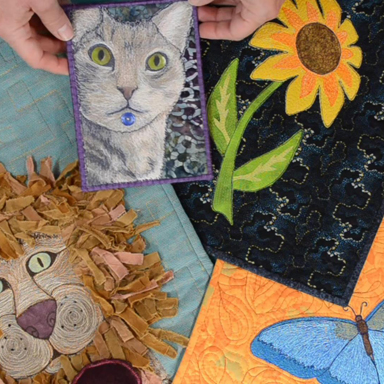 Be Inspired
Be inspired. This course is designed for both beginners and advanced students. Includes bonus material to inspire exploration.
"Learn the rules like a pro,
so you can break them
like an artist."
—Pablo Picasso


A Message From Nanette:
I love teaching the basics of thread painting, because I don't believe there is just one way to approach this art form. I like to teach my students the basics, then show them options and variations they can apply. I believe my students walk away from this class with new tools they can use and then run with them in their own creative way.

Let me teach you the rules so you can break them like an artist.
I hope you will join me on this creative exploration into
Painting with Thread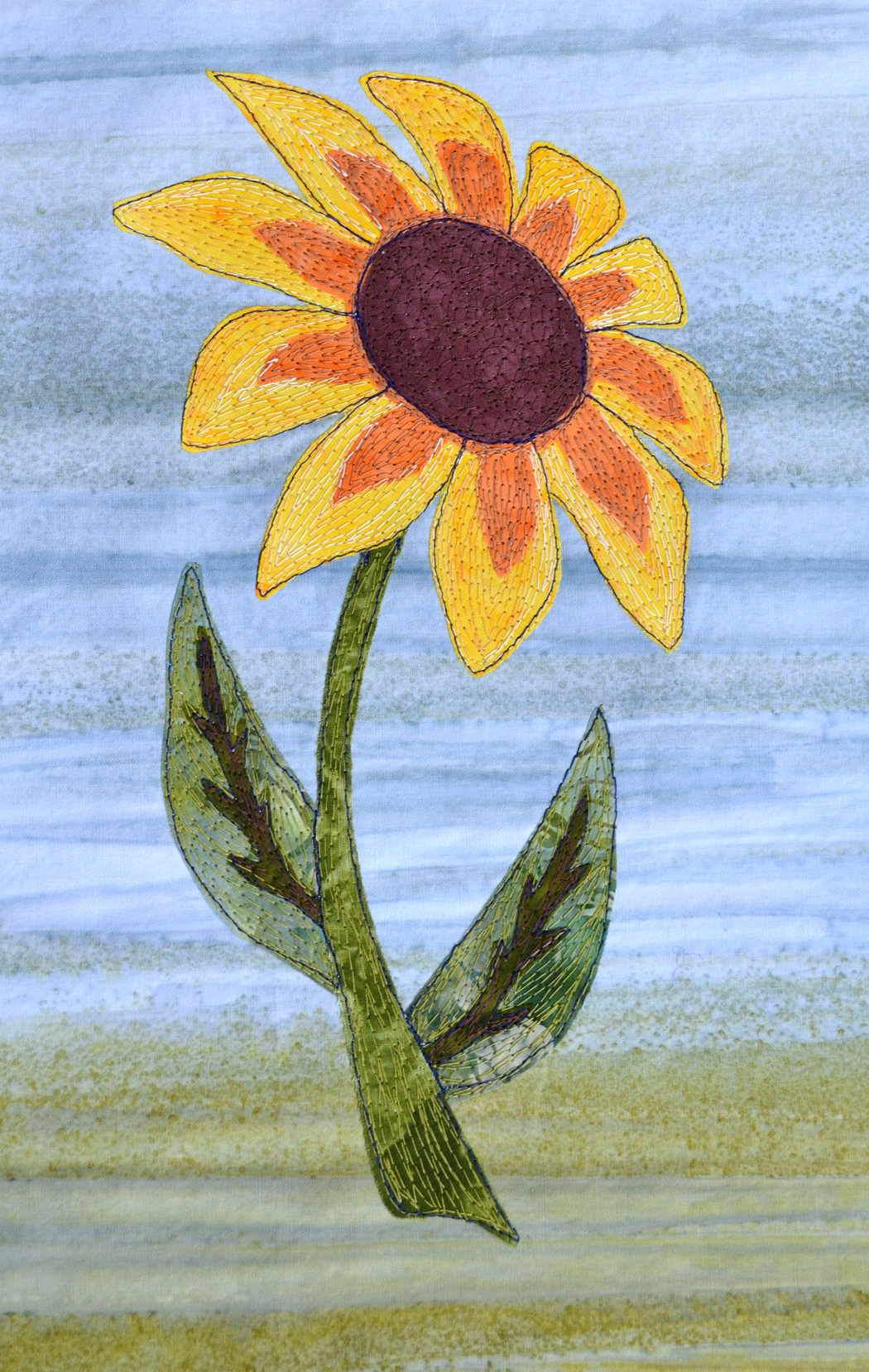 FREQUENTLY ASKED QUESTIONS
How is the class material presented?
This course is presented primarily as video-based instruction. Each lesson starts with a short written introduction and features a detailed video of the techniques. Every video is designed with an up-close view, so every student has a front row seat.
What skill level is required for this course?
This course was designed for beginners and includes step-by-step instruction. However, more advanced textile or mixed-media students will find plenty of information and inspiration to keep them engaged. Every student will be inspired to take their skills further to create their own unique designs.
When does this course begin and end?
This is a self-paced course which is ready for viewing as soon as your payment (through Teachable.com) is completed. After you enroll you'll have full access to all the lessons and course material. Work through the course at your own pace and return to it whenever you need a refresher.
Does the course require any special computer software?
To view the course you will need access to the internet.
Do I need high speed internet for this course?
Each lesson of this course contains video-based instruction. It is strongly advised that students use a stable, high speed internet service to view the course material. Slow internet connections will likely cause data drag and other streaming issues.
How long do I have access to this course?
Sadly, I've learned nothing lasts forever, especially in the world of computers and technology. However, my promise is to provide you access to the course material for as long as there is a working relationship between this school/instructor and Teach:able.com.
Having problems with Login?
Log-in issues tend to be related to browser issues. This site is hosted by Teach:able.com . Please reach out to them at [email protected] for technical assistance. Clearing a browser's cookie or cache history usually resolves most login issues.
Is there an online community connected with this course?
There is a private Facebook Community for students with paid enrollment in NanetteSewZ online classes. Students will be invited to join after they officially complete enrollment in the course. Access information is also available in the course materials. The group is a safe and supportive community for students to share their art and ask questions.
Is there a Refund Policy?
Sorry refunds are not available after enrollment in this course. To ensure your satisfaction before hand, please feel free to contact [email protected] with any questions prior to enrolling.






Check your inbox to confirm your subscription